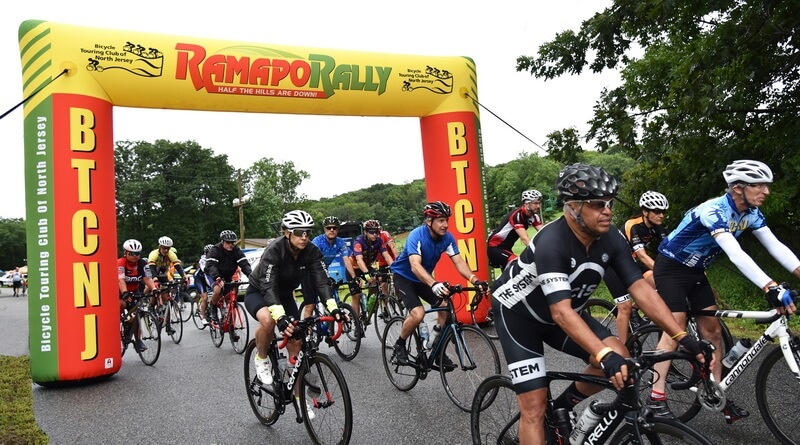 Six beautiful, fully-supported bike routes varying in difficulty and distance. From a family-fun ride of 12 miles to a challenging 125 mile route through the farm and lake country of northern and western New Jersey.
Customize your own ride. Take any of our routes and customize it using our unique shortcuts.
The Ramapo Rally (the best bike rally in all of New Jersey!) is brought to you by BTCNJ (the Bicycle Touring Club of North Jersey).
Join us on Sunday, August 15, 2021
Cuesheets and GPS files for all routes.
All routes are well-marked with arrows and signs.
Ride at your own pace or choose a guided ride lead by BTCNJ ride leaders for the 12 and 25 mile routes.
Shortcuts – Allowing you to customize your route's distance or just to take a short cut back to Campgaw.
Fully-stocked rest stops.
Bike mechanical support at some rest stops.
Roving SAG support vehicles.
Post-ride lunch for riders returning before 5:00pm.
Free 4-month BTCNJ trial membership (for non-members).
BTCNJ's Marketplace.
No Car – No Problem: Campgaw is easily accessible via public transportation. See Directions to Start.
The Ramapo Rally goes on – Rain or Shine!
---