The May Membership meeting is going to be chock full of excitement this year! First we have the annual "Running of the Ride Leaders," where hundreds of desiring ride leaders fight their way to the stage to be honored for their work in leading over 1,000 rides last year. Be sure to come out and show your appreciation for all the work our leaders do.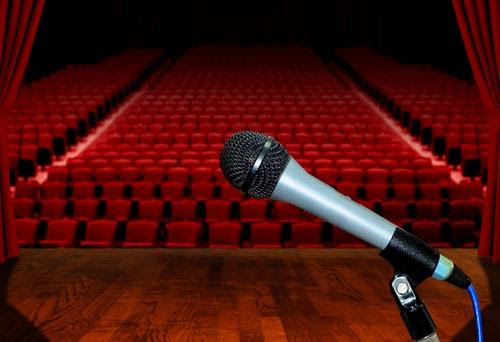 And as if that wasn't enough, we're going to have the first-ever BTCNJ open mike night. If you have a story, (and who doesn't?), this is your opportunity to share it with us. I know that there are many of you who love to talk and tell stories, especially while riding two abreast on a busy street! Well now you can share your tall tales with other club members without anyone yelling at you to get out of the middle of the road.
There are a couple of rules. You will have a maximum of five minutes to tell your story. They must be bike-related in some way. And they should be about more than your ride last Tuesday and what you ate at the lunch stop. Think life altering, humorous, poignant, heart breaking and/or hair-raising. You get the idea.
We will have time for a maximum of four speakers so sign up early! Contact Alan Scherl at [email protected] to get on the list.
Thanks to Chuck Solomon for handling the refreshments for the May Meeting.
When: Thursday May 14, 2015, 7:30 PM
Where: Ridgewood Public Library 125 N Maple Avenue Ridgewood, NJ 07450
Call 201.670.5600 or go online towww.ridgewoodlibrary.org/directions.htm for directions.
–Alan Scherl, Vice President